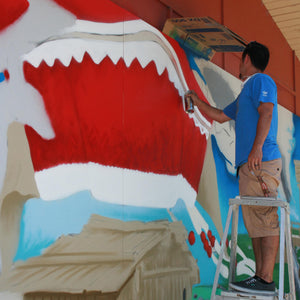 About the Artist
Carl Avery is a professional artist-builder-fabricator, specializing in airbrush, pinstriping, custom paint, illustration, murals, graphic design and high quality commission work.
Growing up on a Native American Reservation in Northern California, Carl's work is highly influenced by nature and cultural designs. However, his passion for art has pushed his inspirations to take on new forms. Dabbling in what he calls his graffiti style, Carl experiments with loud abrupt color and geometric shapes.
On the backhand, Carl is an award winning custom painter and when a customer has an idea that has to be just right, Carl is the man for the job! Whether you are looking for a new logo, maybe a motorcycle dressed to impress, or that simple artistic view on an old hotrod, turn no further; you're in good hands.
Sign up for Updates
Promotions, new products and sales. Directly to your inbox.